Over 15 Years Agricultural Experience
delivering quality workwanship with a skilled workforce
We supply and install Drape Nets
protection for fruit tree orchards and vineyards
We supply and install Shade Nets
protection for fruit tree orchards and vineyards
We manufacture agricultural components
including custom cement anchors and growth stakes
We produce, supply and install a variety of custom cement anchors and growth stakes for use during the planning and development of fruit tree orchards and vineyards. 
Cement Anchors:
Constructed with cement block and middle support hole. The average block measures 280mm (W) and 90mm (H).
The cement block is accompanied by a 1m long 10mm steel rod with eyelet at the top and stopper at the bottom.
An important component during the development of a fruit tree orchard and vineyard.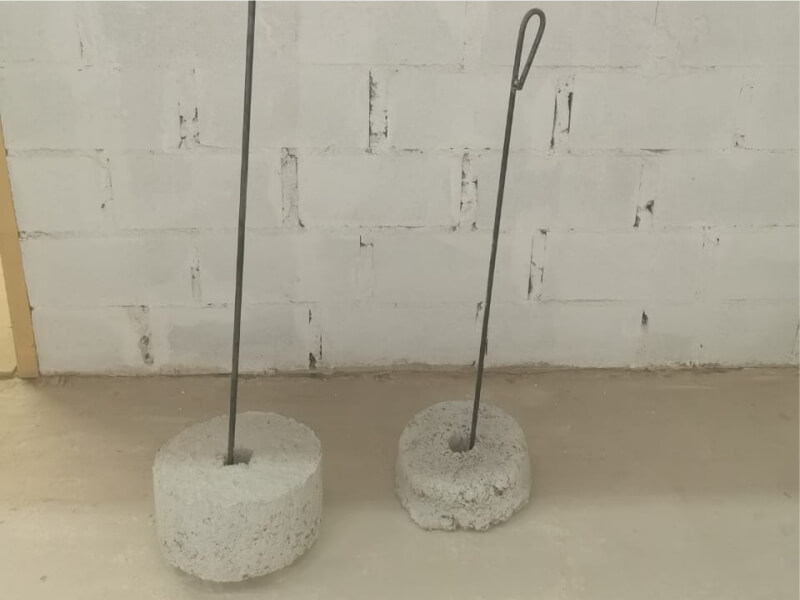 Growth Stakes:
Growth stakes play an important role right from the beginning, when deciduous trees, citrus trees and vineyards are planted, by "training" the trees and vines to grow into the desired shape.
To prevent the wind from causing too much movement around the tree and vine, their growthpoints are fastened to the top of the growth stakes. This promotes faster and more vigourous growth, in turn increasing output and production.
Our growth stake are custom made according to each individual client's specifications. From 900mm till 3m long and any length in between this.
Straight and cut length stakes are available, however, we find most clients prefer the already shaped (bent at the top) growth stakes, as these are then easily attached to the leading growthpoint wires.
have a question? Contact us:
Please complete the contact form below and we will reply to your inquiry shortly: